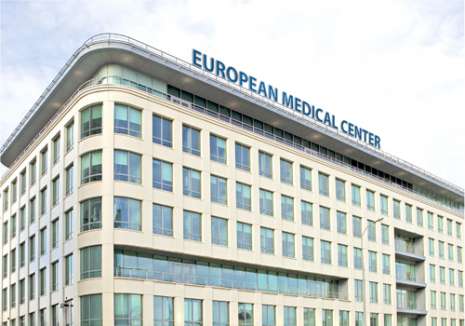 The Clinic of Aesthetic Surgery and Cosmetology has been successfully operating as part of the European Medical Centre for many years in the Spiridonievskiy Pereulok and Orlovsky Pereulok. The new Clinic of Reconstructive and Plastic Surgery at the EMC multidisciplinary hospital on Schepkina Street specializes in reconstructive surgery for patients needing to improve their appearance after medical intervention. For example, after significant weight loss and after bariatric surgery, the skin does not have time to shrink and starts to sag in places where the fat was previously stored. As a result, the patient looks much older than their years and is too embarrassed to wear tight or revealing clothes. 

The plastic surgeons at the Clinic are familiar with all the modern methods of body contouring: stomach and buttock reduction surgery, breast lift (mastopexy), plastic surgery of the shoulders and face. These techniques enable a complete transformation in the shortest possible time of patients, who overcame obesity or other conditions. 

Another focus of the Clinic is breast reconstruction after cancer surgery. The use of the most modern and reliable technology in the shaping and reconstruction of the breast during partial resections, enables the shape of this most important symbol of femininity to be maintained and improved. 

In patients with a high risk of breast cancer, a prophylactic mastectomy can be performed alongside a breast reconstruction, as in the case of Angelina Jolie. 

A comprehensive examination, including genetic screening to determine the risk of breast cancer, can also be carried out at the hospital on Schepkina Street. We would like to point out that breast cancer is the most frequent type of cancer in women, and consistently ranks first in the world as the cause of female mortality from cancer. 

Thus, the field of plastic and reconstructive surgery at EMC was formed as a union of the experience and knowledge of leading experts, who work closely together to maintain the appearance and mental well-being of a person after the necessary medical interventions, without body defects and visible scars. 

To book in for a consultation with a specialist at the Clinic of Reconstructive and Plastic Surgery, please call +7 (495) 933-66-55.