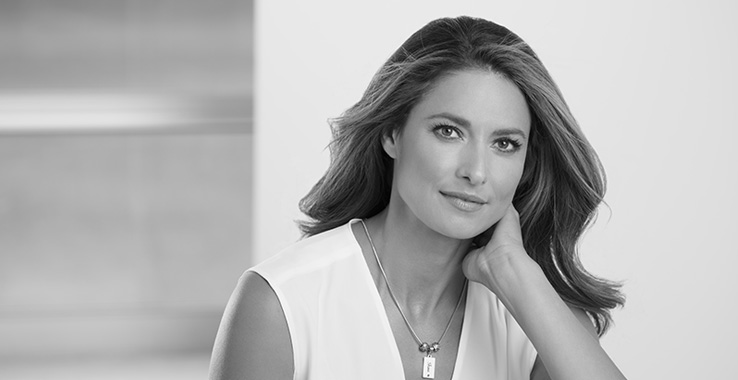 Ulthera hardware facelift is a deep lifting technique using micro-focused ultrasound waves using the Ulthera System (USA).
Ulthera facelift was the first and so far the only technique that allows deep lifting at the SMAS level without surgical intervention.
[block:webform=client-block-3356]
Lifting with ultrasound
Ultherapy® can help you achieve a fresher, more youthful look from your brow to your chest! Both men and women can experience these Ultherapy® benefits:
Non-surgical

Builds collagen

Natural results

Safe ultrasound technology
Ultrasound wave of the Ulthera System is focused in such a way in order to create a spot heating at the level of SMAS, subcutaneous fat and dermis, which leads to tightening of all layers of soft tissues of the face, providing deep lifting.
SMAS (superficial muscular aponeurotic system) is a structure that covers the facial muscles of the face and connects them to the skin.
In addition to tissue lifting, new collagen and elastin are also actively developed under the influence of ultrasound, which contributes to further skin lifting and rejuvenation. The effect of lifting rises during 2-3 months. Thus, Ulthera not only eliminates the signs of aging, but also prevents the emergence of new ones.
The hardware method of Ulthera lifting is considered one of the most effective rejuvenation technologies all over the world. In the USA, the procedure received the approval of the FDA (American Academy of Dermatology), one of the most strict critics in the field of aesthetic medicine and cosmetology.
The technology of Ulthera therapy uses the energy of focused ultrasound waves to synthesize collagen and elastin. This enables to act not only on the superficial layers of the skin, but also much deeper, reaching SMAS, which is impossible to achieve in case of laser exposure. But since these two technologies are often used to correct various skin problems, they supplement each other well.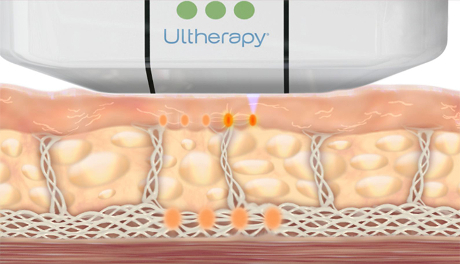 The Ulthera hardware facelift procedure does not require special preparation and takes from 30 minutes up to 2 hours, depending on the extent of the treated area. The result of Ulthera lifting is achieved in one procedure.
Indications
drooping eyebrows and the upper eyelid overhanging;

irregular face outline and the formation of dewlaps;

skin hanging under the chin;

folds and wrinkles;

decreased skin elasticity, loss of skin tone;

age-related changes in the neck area and decollete.
Contraindications
pregnancy and lactation;

diabetes and thyroid diseases;

autoimmune diseases;

nfectious diseases;

the presence of metal implants (pacemakers, gold threads).
Rehabilitation period
After the Ulthera ultrasonic skin lifting procedure, a slight redness and swelling may appear in the treated area, which disappears during the day.
After the procedure, you can return to your regular lifestyle. Since the integrity of the skin during lifting is not damaged, a recovery period after Ulthera facelift is not required.
Before & After